NJR GENERAL MERCHANDISING, INC.
2nd Floor Kimberkay Bldg, Marcos Alvarez Ave. Golden Acres Talon 5 Las Pinas City PHILIPPINES 1747
Telephone No. (632) 8892-3377 / (632) 8801-8988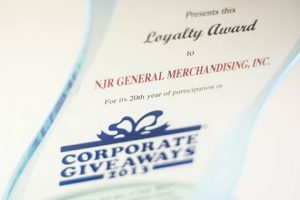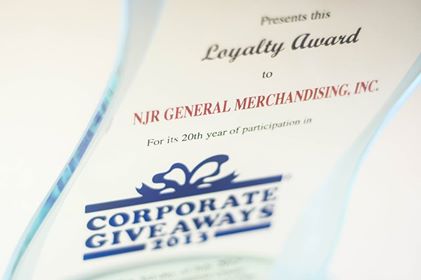 Contact Us
NJR GENERAL MERCHANDISING, INC.
TIN : 002-539-939-000
SEC REGISTRATION : AS093-003389
MAY 5,1993
SSS : 03-9013296-3
PHILHEALTH : 01-900001728-0
PAGIBIG : 201755170002
GENERAL BUSINESS ACTIVITY
NJR GENERAL MERCHANDISING, INC. has been established as supplier for retail establishments of writing instruments and have through the years, diversified into corporate gifts. For the company to be more competitive in the industry, the company presently ventured into manufacturing its own bags, jackets, and t-shirts to name a few as corporate gifts

VISION
To become an icon in the corporate gifts industry by providing enhanced services that exceeds the expectations of our esteemed customers.

MISSION
To build long term relationships with our clients and provide exceptional customer services in terms of delivery, quality and cost.

To support our customers by providing superior products and services which could help them gain competitive advantage in their markets.

To sustain our vision and mission by constantly learning, innovating and applying new technologies for the betterment of our products.

CORE VALUES
We believe in treating our customers with respect and faith.

We grow through creativity and innovation.

We integrate honesty, integrity and business ethics into all aspects of our business functions

PRODUCT LINES
Pens: executive and promotional

Acrylic items : keyholders, paperweight, plaques and trophies

Wearables : caps, t-shirts, jackets

Drinkware : mugs, sports bottle, vacuum flask, glass bottles etc

Bistro/café : menu holders, bill holders, napkin holders etc.

Office : desk items, clocks, letter opener, cardholders, compendiums, metal keyholders, etc.

Home : magazine racks, flashlights, wall clocks, umbrellas etc

Hospitals : First Aid kits, pillows, admission kits, chart holder etc

Schools : notebooks, certificate holders, medals, id lace and holder, etc.

Multi media : USB, powerbank, Bluetooth speakers etc

Other promotional items

Manufacturer : Bags, umbrellas, and packaging materials

BANK REFERENCES
BANK OF THE PHILIPPINE ISLANDS
Cainta Branch
Swift Code : BOPIPHMM
BANCO DE ORO
Marcos Alvarez Branch
Swift Code : BNORPHMM